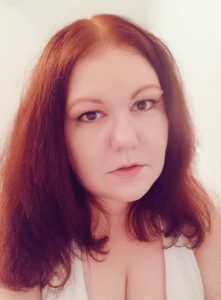 Hi there. I'm Aria Klein. I write mysteries, and QuickMystery.com is where I'll share some of those stories with you.
My mind is always coming up with crazy scenarios, from innocent little everyday mysteries to murderous whodunits. And this is my virtual playground of sorts — a place where I can play with those ideas and share them with you and any other readers willing to jump into the sandbox with us.
Consider yourself warned — these stories are rough. Most are first drafts or have nothing more than basic proofreading. So they're far from perfect. This is where I hash out ideas and let others see that process. Some may never go beyond what you see here. Others will serve as inspiration for longer, or better, stories in the future. Think of this as almost an author's journal.
I'm currently working on my first cozy mystery novel (and game) series, the Murder Scripts series. But while I might be relatively new to the mystery genre, I'm not new to writing.
I'll let you in on a "secret." Aria isn't my real name. But under my real name, I've been a professional writer for almost 20 years, both as a freelance writer and professional blogger. I even run a popular website for writers that was named one of the 101 Best Websites for Writers by Writer's Digest magazine for several years. I'm also an active member of the Horror Writers Association (I write as A.J. Klein in that genre), and am currently revising what will be my first published horror novel.
But you're not here because you care about freelancing or blogging or even horror fiction. You're here because you love mysteries. So let's stop talking about me and go read a few.